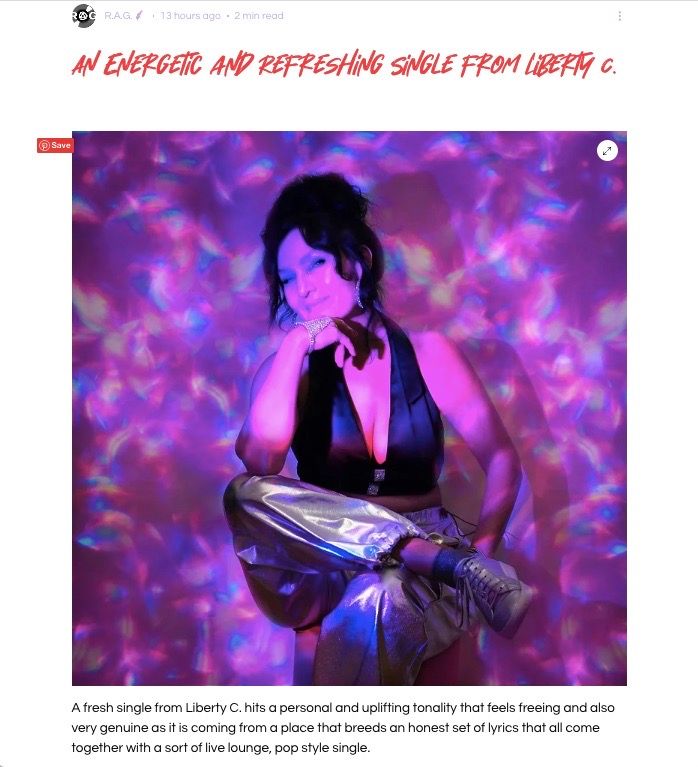 "A fresh single from Liberty C. hits a personal and uplifting tonality that feels freeing and also very genuine as it is coming from a place that breeds an honest set of lyrics that all come together with a sort of live lounge, pop style single. 
One of the best things about "I Got It All" is its uplifted spirit and energy portrayed from the artist herself. It bears a strong standpoint, and you can hear that she shines on the single in her own unique way. 
The single boasts quite an array of vivacious instrumentation including saxophone that really cranks throughout the songs course giving it a lively vibe and the track is really something you can dance to..."